Sunday Sampler with Mindy Simmons
Sunday, 08/11/2019 from 2:00 PM to 4:30 PM
The Will McLean Foundation presents the finest of Florida's acoustic artists, artists who share our vision of saving Florida through music. Donation is $10 cash at the door. Refreshments served at intermission.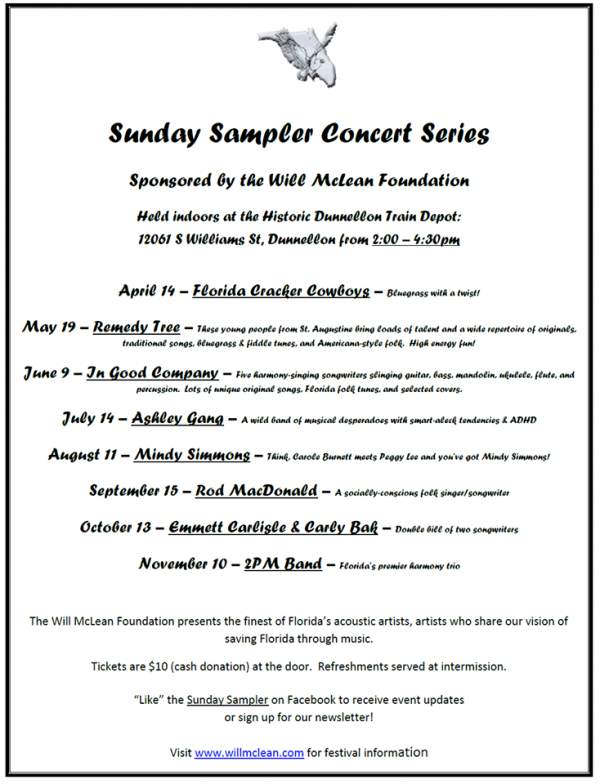 ← Back to All Events
Join Us Today
Fill out a membership application today. We have plans for individuals, families and organizations. Dues are very affordable!